Sep 27, 2013
Glasshouse founder now targeting cloud transition at RiverMeadow Software
Taryn Plumb, Special to the Journal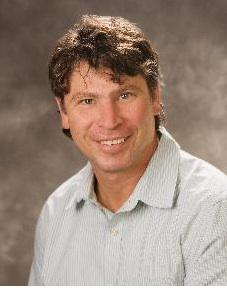 Migrating servers of any kind to the cloud can be a complex, costly, and daunting task.
RiverMeadow Software aims to ease that process – particularly for carriers, cloud service providers, and infrastructure as a service (IaaS) providers – with its API-based platform that facilitates automatic server-to-cloud migrations.
"We want to take the friction out of moving workflows around the clouds, and collect a small toll," said president and CEO Mark Shirman, who previously founded and ran Southborough-based GlassHouse Technologies.
Founded in October 2009, the company, now with 50 employees, has been bolstered by $22 million from three funding rounds. Most recently, in early September, it announced a $12 million Series B round, led by Cisco Systems and Violin Memory, a Silicon Valley-based manufacturer of computer data storage products.
Earlier this year, RiverMeadow relocated its headquarters from Westford to San Jose, Calif., although it still operates a Westford office with 10 employees.
RiverMeadow's products move physical, virtual and cloud based servers — live and as-is — into public, private and hybrid clouds. The automated process removes the need for human agents and quiesce (or temporary disablement or inactivity while the process is underway). According to Shirman, the software was developed specifically for carrier and service-provider clouds, and proves a cheaper and faster alternative to other options.
Ultimately, the goal is to help providers maximize on their IaaS investment, and grow their cloud services market.
"It allows people to move servers very quickly to the cloud, as well as between clouds," Shirman said. "It brings their need for manual intervention down significantly."
The company's core customers are cloud service providers and infrastructure manufacturers, and it's currently partnered with such industry leaders as Cisco, VMWare, Ericsson, Amazon Web Services and Citrix.
"These are big global brands that are starting to really push us," Shirman said.
Following a beta phase, RiverMeadow's products became publicly available in September, sold through its partners. It currently has about a dozen customers – most notably small-to-medium businesses and enterprise IT companies – with another roughly 30 in the pipeline.
Revenues are derived from fees collected after successful migrations, which Shirman said average about "a few hundred dollars."
Ultimately, he attributed RiverMeadow's success to a trio of converging factors: the "right architecture," a unique business model, and timing.
"People are looking for ways to move things in bigger volumes," he said of the latter.
As for its business model, the company is comprised of strategic investors and high-net worth individuals, which allows for a "tremendous amount of flexibility."
"Those three things together have gotten us a lot of traction very quickly," he said.
The latest infusion of capital will help to continue to spur growth, allowing the company to build out its engineering and presales team, Shirman said, as well as fuel more migrations on a global scale.
As for the future: The market is still young, so he expects even more demand in coming months and years.
"We're still in early days," he said, forecasting, "this time next year, we'll be doing tens of thousands of migrations."
Original story link.